Repair Your Past, Rebuild Your Present and Restore Your Future.
Order Today
$199 Setup Fee – $99 Per Month
A complete service that simply works
Don't wait another minute to get your credit fixed.
Use our powerful tools to help you repair and monitor your credit.

Free credit report evaluation

Customized credit repair plan

Creditor Interventions

Personal Credit Portal

Credit Monitoring and updated credit reports every 30 days
Get access to your personal Credit Tracker today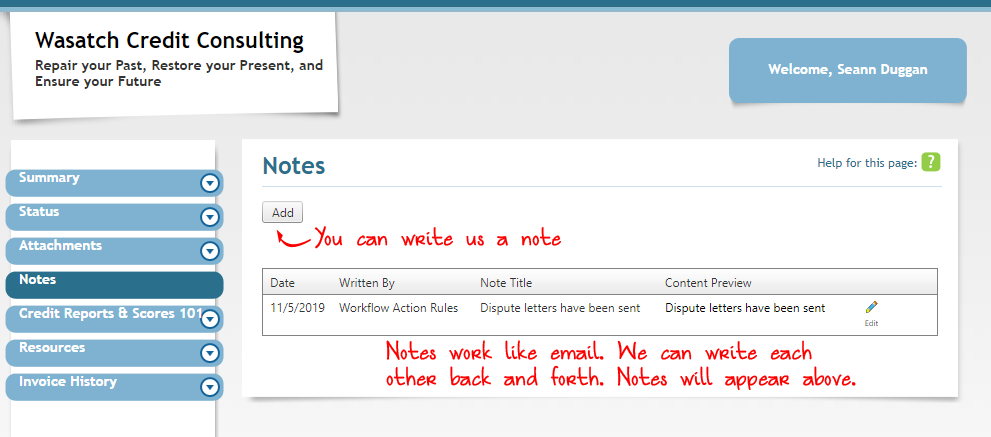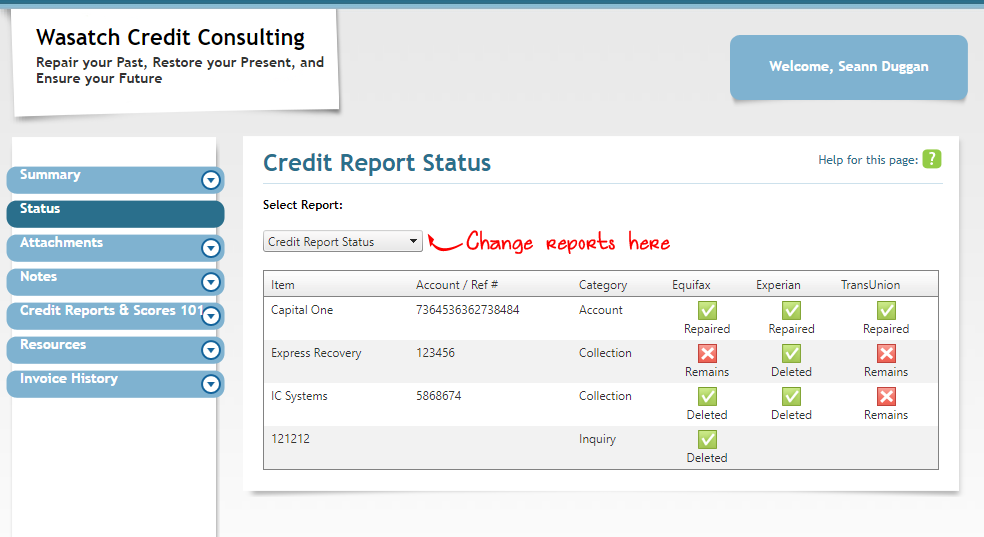 A simple 3 phase solution
We do not just focus on the past, we help prepare you for the future.

Repair Your Past
Repair Your Past
Cleaning up your past begins with us leveraging your consumer rights to engage the credit bureaus and creditors to remove the inaccurate items from your credit report.

Rebuild your Present
Rebuild your Present
We then educate our customers on everything from the basics of managing their credit properly to maximizing what resources remain.  At this point in the journey, we polish your credit report to a pristine slate and tighten every nut and bold along the way.

Restore your Future
Restore your Future
Our credit experts will give you the direction to rebuild positive credit & teach you how to make prudent buying decisions in the future.  Whether you are looking for a home or auto loan, a new job, security clearance, or just want a fresh start, our credit education and guidance we will help you reach your destination.
Are you underwater with your credit?
We are here to help with any credit problems you face.
Home Loan
Have you recently been denied a home loan?  We can help get your credit back on track for you to reapply for the house of your dreams. 
Auto Loan
Are you looking to buy a new vehicle?  Interest rates are highly effected by credit score and credit content.  We can help you improve your credit profile so you can get the best terms on your new auto loan.
New Job
Applying for new jobs?  What you might now know is that good credit history can be a deciding factor for many job opportunities.
General Clean Up
Inaccurate credit history?  We can help resolve inaccurate information that might be negatively impacting your credit score.
Order Today
Testimonials
Read about what our customers think about Wasatch Credit Consulting.
John
I am so impressed with you and your company I will highly recommend you to anybody who might need your services. I also really like the credit summary you gave me that shows the steps to take to continue improving my credit.
Deann
Thank you so much for your excellent work.  I was pretty hopeless just a few months ago and now I can start looking for a home.  I never thought this would be possible.  Thank you, thank you, thank you!
Josh
When I started this process, I needed 5 points to qualify for a Utah Housing loan. My beginning score before this process was a 655 and now after Seann has helped me with this, it is now a 680 and I can proudly say that I am a new homeowner.