About Wasatch Credit Consulting
Call – (435) 990-5686 for assistance!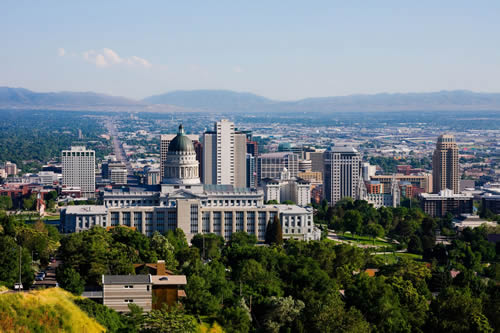 ABOUT WASATCH CONSULTING
We believe in going above and beyond in order to help all of our clients achieve their goals. Our philosophy is that each individual's credit profile is like a fingerprint. It is unique to that person as nobody else has the same mix of data in their credit profile. It takes a trained eye to formulate a plan to navigate through the FICO scoring model and we take pride in our proven ability to do so.
There are no quick fixes for credit problems. We believe in improving each client's overall credit profile by addressing the root of each problem. Our strategies ensure that the maximum amount of inaccurate or unverifiable information is permanently removed from your credit profile. We have a money back guarantee that we will follow protocol and provide a top tier service to each and every client.
We've found that one of the major problems in the credit industry today is lack of education about what goes into building a strong credit profile. Credit can be simplified by simply learning some basics about how to manage your accounts to maintain a strong credit rating. Our team of experts takes this aspect of the process very seriously as most of them have had to deal with the frustrations of having less than perfect credit at one point in their lives. We will pass this knowledge on so you can learn from the mistakes that others have made and avoid them.
Let's face it. Life is easier with a strong credit profile. Let us help you change your future by improving your credit with long lasting results. Start your successful path to peace of mind and financial freedom that will come with having good credit.
Schedule an Appointment Today!
To get started today just fill our our online consultation form.
SEANN DUGGAN
Wasatch Credit Consulting
President/CEO
Salt Lake City, Utah
My experience in law, real estate, escrow, finance, and the home building industry has allowed me to develop a sharp eye for how personal credit scores can be negatively affected by inefficiencies, errors, and credit mismanagement. Extensive experience with a variety of credit restoration practices has allowed me to help individuals and families overcome credit and debt challenges and provide the tools and education to maintain a strong credit profile.
I am licensed with the State of Utah Department of Real Estate as a Continuing Education Instructor on the topics of credit scoring, credit reporting, FCRA, FDCPA, FACTA, Identity Theft, FICO Scoring, dispute processes, and other personal credit related areas.
Wasatch Credit Consulting

8819 S. Redwood Road, Unit B1, West Jordan, UT 84088
| | |
| --- | --- |
| Monday | 9 am - 5 pm |
| Tuesday | 9 am - 5 pm |
| Wednesday | 9 am - 5 pm |
| Thursday | 9 am - 5 pm |
| Friday | 9 am - 5 pm |
| Saturday | Closed |
| Sunday | Closed |